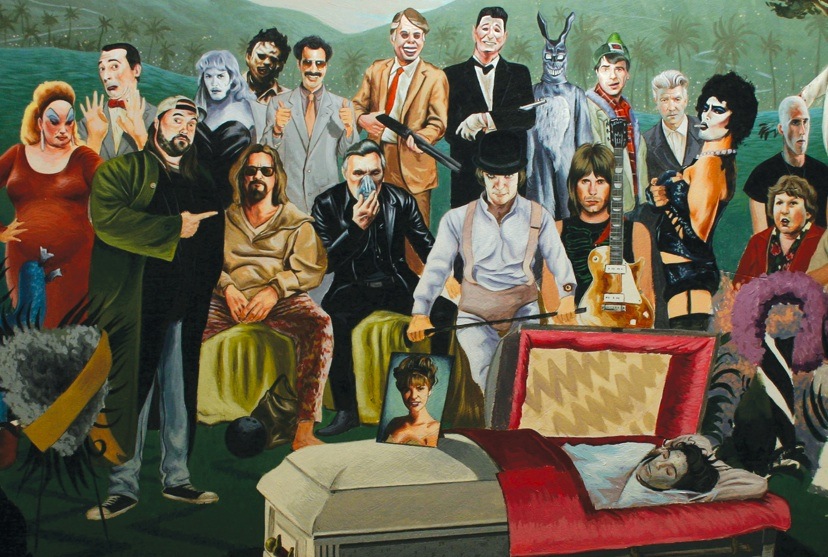 Lets see if I can spot all of them (this is like trying to spot all the historical figures on the Sgt. Peppers album cover) here we go left to right:
first row:
Divine, Pee Wee Herman, Creepy gray guy (no idea), Michael Myers?, Borat, Jimmy Carter and Ronald Reagan a la Point Break, Scary ugly bunny (no idea again), David Lynch, Tim Curry a la Rocky Horror Picture show as Dr. Frank-N-Furter, Random Skinhead (again I dont know)
second row:

Kevin Smith, Jeff Bridges as "The Dude" in The Big Lebowski, Looks like Dennis Hopper with a oxygen mask from I don't know what, Clockwork Orange Dude, Guy with guitar (no idea) and either Andy Milonakis or the kid from Goonies. I think it's the kid from Goonies. I don't know I've never seen it. And out in front I'm guessing that's Terry Schiavo.
Can you guys confirm/correct or finish this list? I'd be interested to hear who the rest are.