Not blogging, that's for sure. But I'm an equal opportunity slacker, I haven't even been blogging at work, which is technically (okay maybe not *technically but practically) what I get paid to do.
I don't know what it is, maybe the lack of comments on previous posts (that's right, I'm blaming YOU!) or maybe because I gave up gossip for lent and haven't been prowling the internet as much as before but I haven't been inspired to blog. But here is what I have been doing since my last post on February 15th.
Reading, a lot
Just this week I read three books. It's really kind of silly. Since February 15th I have read: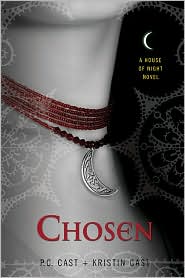 I Wanted to Write
by Kenneth Roberts: The Autobiography of the man who wrote Northwest Passage and Arundel among many other novels.
The Penguin Who Knew Too Much
by Donna Andrews: A fun murder mystery that Boyan gave me for Christmas
Interview With The Vampire
by Anne Rice
Old Man's War
by John Scalzi: A sci-fi book I read online for free as a new member of Tor.com
Chosen
by P.C. Cast and Kristen Cast: The third in this mother-daughter writing team's "House of Night" series.
And I am finishing up
The Vampire Lestat
by Anne Rice right now.
It's all light and fun reading but it has been a nice mental break.
I've also been trying to discover new artists, which brings me to my new musical obsession
Neko Case.
You could describe her music as country, but it transcends genre. It's honest and authentic and soulful and it reminds me of my childhood.
A childhood spent in Apple Valley riding horses and singing to old western songs like, "Jambalaya" sung by Hank Williams and "Don't Fence me in," sang by Roy Rogers.
Which brings me to my most recent sad news. A very close family friend Bill Dotta passed away this week. He was a force of a human being, a legend in his own right.
Many of my youthful days were spent at his house with my family and his listening to his stories of being in the Navy during World War II, of his brothers and growing up in Oklahoma. I'd listen to him call my best friend Bando a "Son of a bitch" and my mother "Squaw." Which from him were terms of endearment.
I've never dealt well with death, I tend to go into denial and pretend like it never happened. I don't know if it's my own belief that death isn't something to be afraid of (and I know how easy it is to feel that way when death seems so far off for myself) or my inability to believe that I'll never talk to that person again, or hug them, but I just can't bring myself to think about it. I don't know what to say to people who grieve, how do I comfort someone who is grief stricken when I can't allow myself to accept the reality of death and grieve myself.
Either way, Bill Dotta was beloved by all those who knew him. He was a beautiful, rough and tough human being. I will miss him, but I know he won't be forgotten by me or anyone who knew him. Tales of his tenacity will be told to generations far past my own.